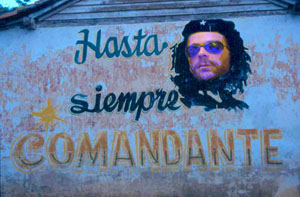 Celso Solano performs as a DJ with the High-Wisdom artistic collective. His live electronic act, The Solano Project, incorporates turntables, laptop computer, guitar and keyboard. The Solano Project uses a combination of technologies and unique stylistic approach to create a very original electrolounge sound.
The Solano Project most recently performed at the 2005 Earth Dance Music Festival for Peace. The Earth Dance festival takes place on the same day each year and unites 195 cities in 50 countries around the world.
Solano also performed at the Winter Music Conference in Miami, Florida at the "Remix" Hotel in March of 2005.
In 2004, The Solano Project won third place in the Bush Raps (Re)Mix Contest sponsored by The Bots (
www.thebots.net
). The track titled Recycled Stuff was included in the Bush Raps CD compilation which was published independently by The Bots.